Follow the instructions below to reset a user's password in the WordPress Dashboard
If you have forgotten the password to your own Wordpress account, follow these instructions below:
Use the "Lost your Password?" function on the WordPress login page for your website to begin the process: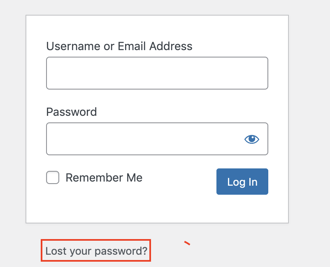 Then enter your email address to receive a password reset email for the associated account: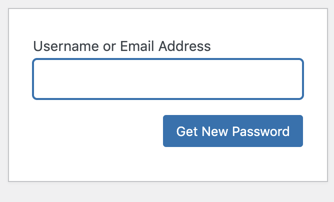 If you'd like to reset the password for another user, use the instructions below:
Log in to the WordPress Dashboard.
Proceed to the Users tab. All of your users and their information will be listed.
Find the User whose password you would like to reset. Click Edit.
Scroll down to the Account Management section.
Click Generate Password. You can either keep this randomly generated password, or you can type in another password of your choice.
Scroll to the bottom of the page, and click Update User. The new password will be saved for the user.