Find instructions on how to manage and customize the Main Menu of my WordPress site here.
The Main Menu of your WordPress site is a visitor's primary tool to navigate your site quickly. Use the instructions below to access and manage the Main Menu and customize it so that visitors can navigate your site easily:
Accessing the Main Menu settings
1. Log into the WordPress backend of your site
2. Navigate back to your site's home page and click Customize in the top bar

3. A menu will pop up on the left. Click Menus and then select the menu that you want to edit to view the configuration of that menu.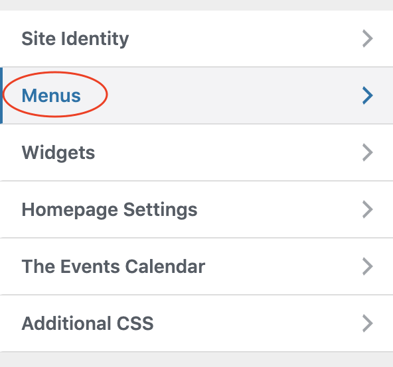 How to create a new menu item
1. Click the Add Items button

This will open a menu to select to additional items to add: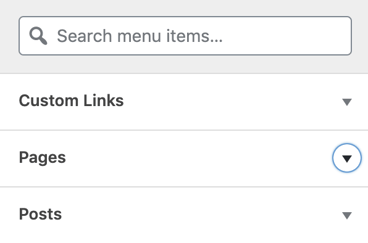 2. Click the page or post that you want to add, or create a custom link to add to the bottom of your menu.
How to move menu items and make menu sub-items
After the item has been added to the bottom of the menu, click and drag it into the correct position.
If you want an item to be a sub-item, click and drag it to an "indented" position under the parent item: