Follow the instructions below to create or delete a form in Gravity Forms
Creating forms is a simple, yet vital part of every Wordpress site. Whether it's collecting donations, supplementing your customer service through a Contact Us form, or handling registrations for your upcoming event, you'll want to make full use of this incredible feature. In order to create a new form, follow these simple steps and you'll be up and running in no time.
When logged into the backend of your site, select New Form under the Forms tab. You'll then be prompted to give the form a title and a brief description, after which you'll have a blank form in front of you ready to be turned into whatever your website needs!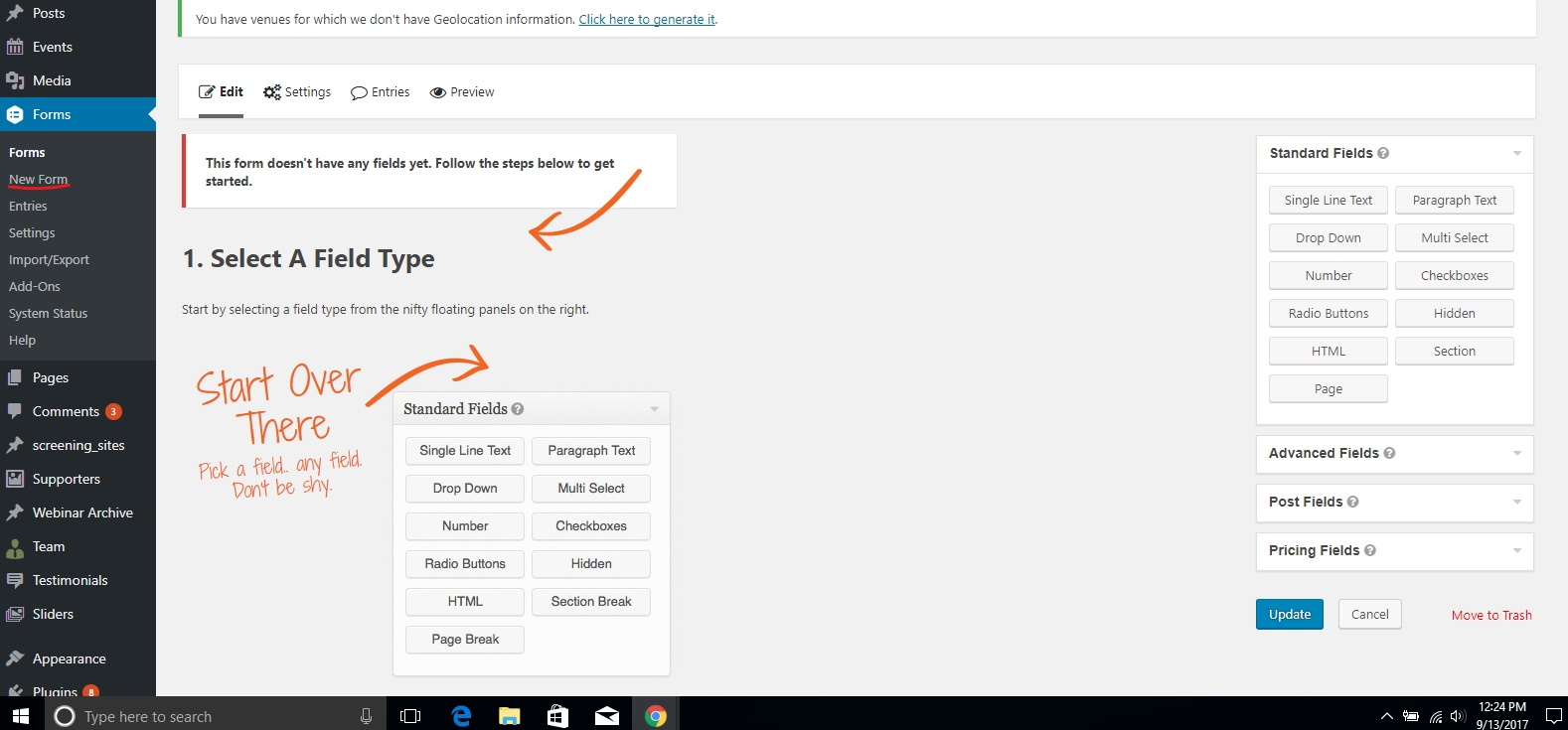 Deleting a form is just as simple as adding a new one! On the Forms homepage, you can just hover your cursor over the form you wish to delete and click Trash.
You can also delete a form from within the form itself as well. For this, you'd enter the forms section of the backend, choose your form and select Move To Trash located under the fields on the right side of the screen. This will delete the form from your site.
Note: If you accidentally remove a form or you realize that you need to retrieve one that you already trashed, you can find it in the "trash" tab at the top of the Forms screen. It will remain there until you empty your trash.